The new year is a great time to gather fresh inspiration for your bathroom, regardless of its size. Whether you prefer minimal, modern, or rustic bathroom designs, there are a number of trends in store for 2023 that are sure to inspire. In this article, we will be discussing the top 10 bathroom design trends that you need to know in 2023.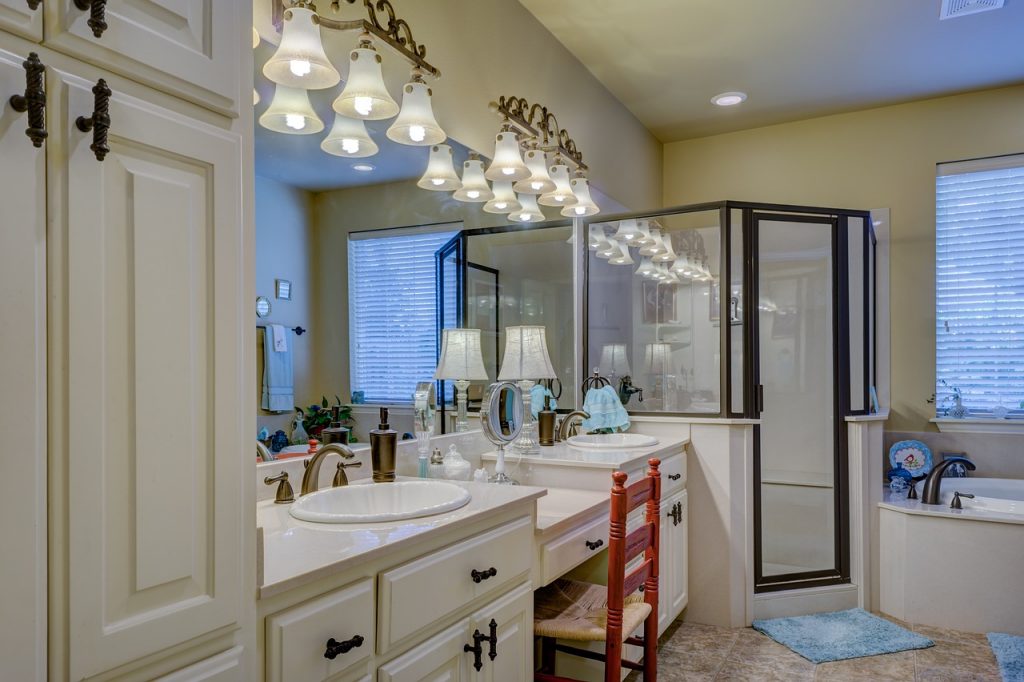 1. Historical Design Elements
Embracing historical design elements is a big trend in 2023. From chequerboard tiling to half-wall paneling, checks, stripes, and chequerboard patterns have emerged as distinct interior trends in their own right [4]. These patterns will add a touch of nostalgia and character to your bathroom, without making it feel dated.
2. Dual Vanities
In 2023, dual vanities will be a popular choice for bathrooms. With two sinks, vanities provide a more functional solution for couples who want to share a bathroom [7]. By having two sinks, each person has their own space to get ready in the morning or evening. This can help to avoid arguments over who is taking up too much space in front of the mirror.
3. Nautical Decor
Nautical-themed bathrooms are becoming increasingly popular in 2023, with blue and white striped walls, sandy neutrals, and maritime-themed accessories such as rope [2]. This shabby chic trend is inspired by the seaside and boat living, giving your bathroom a relaxed, beachy feel.
4. Spa Spaces
Bathrooms in 2023 will be designed with wellness in mind. A spa bathroom may not seem the obvious home for upholstered seating, but if you are planning to enjoy serious R&R in there, it makes perfect sense [5]. With a focus on relaxation and self-care, a spa-style bathroom can be a haven of calm in an otherwise hectic world.
5. Matte-Colored Fixtures
For 2023 bathroom color palettes, trends are moving towards earthy pastels like moss and olive green, terracotta, dusty blues, and peachy pinks [6]. Matte-colored fixtures will be popular in these color schemes, adding a touch of elegance to your bathroom.
6. Smart Technology
In 2023, bathrooms will be more connected than ever before. Smart showers, mini-fridges, and automatic sinks are just a few of the technological advancements that you can expect to see [8]. These features not only make your life easier, but they can also help you to save energy and reduce water waste.
7. Glossy and Mirrored Surfaces
Small bathrooms can feel cramped and claustrophobic, but with the right design elements, you can create the illusion of space. Glossy and mirrored surfaces are a great way to make your bathroom appear larger than it really is [9]. Plus, they add a touch of glamour and sophistication to your bathroom, creating a luxurious feel.
8. Warm Accents
In 2023, warm accents such as earthy greens and peachy pinks will be popular choices for bathroom color schemes [6]. These types of hues are soft, warm, and soothing which is exactly how a bathroom should feel. Adding warm accents to your bathroom can make it feel more inviting and comfortable.
9. Statement Lighting
Statement lighting is a great way to add a touch of drama to your bathroom. In 2023, you can expect to see bold and more unique lighting fixtures in bathroom designs [3]. From oversized pendant lights to wall sconces, statement lighting can be a great way to add personality and style to your bathroom.
10. Natural Materials
Natural materials such as stone, wood, and marble will be a big trend in 2023 [10]. These materials add warmth and texture to your bathroom, creating a more natural and organic feel. Whether you choose to incorporate natural materials in your flooring, countertops, or shower walls, they are sure to make a statement.
In conclusion, there are many exciting bathroom design trends to look forward to in 2023. From historical design elements to spa spaces, warm accents to statement lighting, these trends will help you create a bathroom that is both functional and beautiful. By incorporating these trends into your bathroom design, you can create a space that is uniquely your own and tailored to your personal style.